Tipping the scales from skin care to skin results requires hard-hitting ingredients, tonnes of technology and scientific research.
Nobody knows this better than Elizabeth Arden, whose products are brimming with benefits. Want to enhance your skin's barrier function? Protect it against free radical and UV damage, or how about helping cell renewal? Elizabeth Arden's products hero game-changing actives, so your skin reaps the rewards…
Arazine and Idebenone
Prevage Anti-Aging + Intensive Repair Daily Serum, £170, is designed to fight back against the inflammation caused by free radicals with a clever combo of antioxidising Arazine, and Idebenone – Prevage's star ingredient. Follow with Great 8 Eight Hour Daily Defense Moisturizer SPF35, £36, to max the skin-protecting benefits.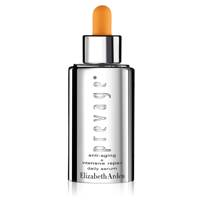 Ceramides
You'll find three types of ceramides in Advanced Ceramide Capsules, from £39, which help to firm skin, support its barrier function and boost cell renewal for a smoother complexion. Or, why not introduce ceramides at night with Retinol Ceramide Capsules Line Erasing Night Serum, from £42. It boasts the smoothing effects of retinol, too.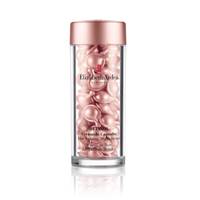 Sea fennel and flaxseed

Thought these ingredients were just for lunch? Well, in Superstart Skin Renewal Booster, from £45, they work to enhance your skin's renewal process, boost essential lipids and even help make it more resistant to toxins and irritants. Tasty stuff.